After an almost two year break, Gryffin Designs is back in business. I spent most of 2009 fighting breast cancer, and then moved cross country where I now have a home and studio in Maryland. I've started a new series of greyhound artwork, this time working in fabric. I'm making original quilted wallhangings and purses in time to vend at Greyhounds Reach the Beach in Dewey Beach, Delaware. I still have my artwork available at my cafepress store, and have a new section for some of my new fiber arts. I hope y'all like them!!!

"All That Jazz" - fiber, 24" x 27.5"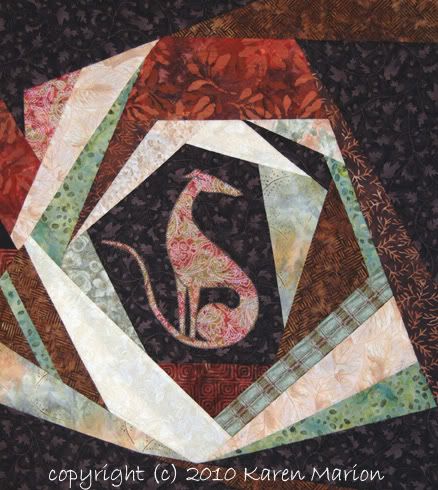 "Tribal" - fiber (in progress)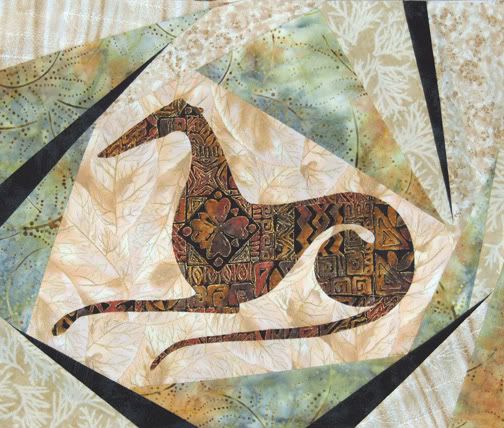 Small purse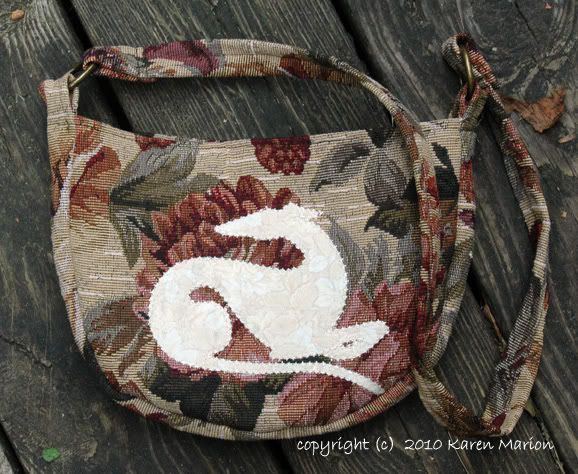 I hope to see some of you at Dewey ... I'm at the Sea Esta III in room 205.