Donna, I do too. Unfortunately I've lost 3 black greyhounds to cancer & I have vowed to only adopt the black ones in memory of those 3. Smiley & I decided we would break that curse...the 3 I lost all had names with 4 letters, Bool, Dear & Gogh. We broke it with Smiley's name. Thurles & Ethan are my pre-adopt...as they call it. Ethan is still racing, Thurles finally retired (he was passed 5 yrs old) in November.
Anyhoo....I stood out in the freezing morning air this morning, trying to get some pictures of Thurles & Wingnut. I only have a cell phone to take pictures with so here's one I thought was descent. I made it black/white also.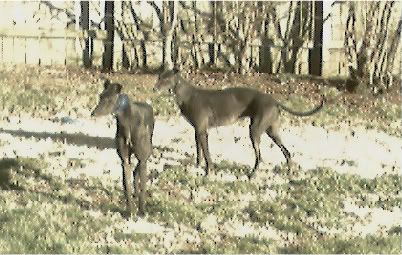 Wings (left blue collar) & Thurles (right)
Here's one I took today at lunch.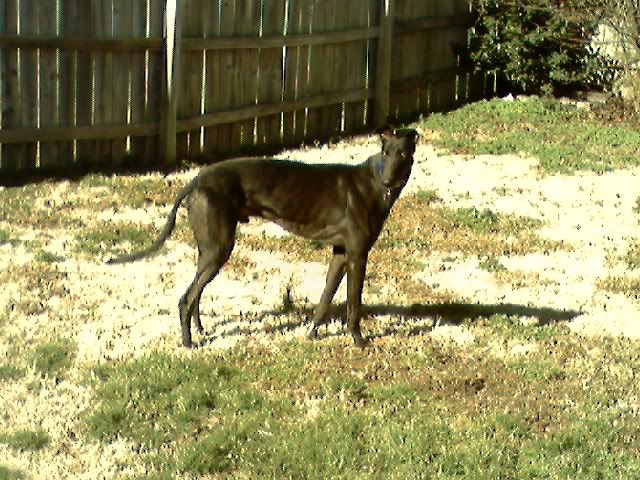 I got an email from his new momma (Kelly) today. We may have to do a home visit/intervention thingy...this is pathetic. The dang bed isn't even big enough for him to sleep properly, he has to use one of his stuffy toys for his head!


His breeder/owner Dennis & Wanda are going thru St Louis next month while coming to Memphis/Southland to see some of their racing dogs & to visit, so they're going to stop by & see Wingnut.

Maybe by then Kelly will have a descent bed for the poor baby.