Here are the 2 fosters I've gotten this week. Bruiser McBone came in on Monday when I dropped Danger off to Cheryl, Danger caught a hauler Tuesday afternoon to his family in Florida. They got him & fell madly in love before they got him home and deeper in love when he walked in, got on their couch & laid down like "now THIS is retirement".
So here is Bruiser...he was adopted a few months back by a couple in the St Louis area, they are both school teachers & wanted to wait until school was out so they could spend alot of time with him.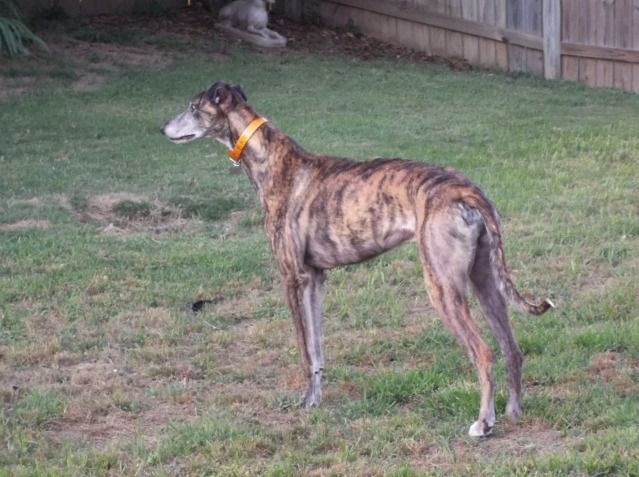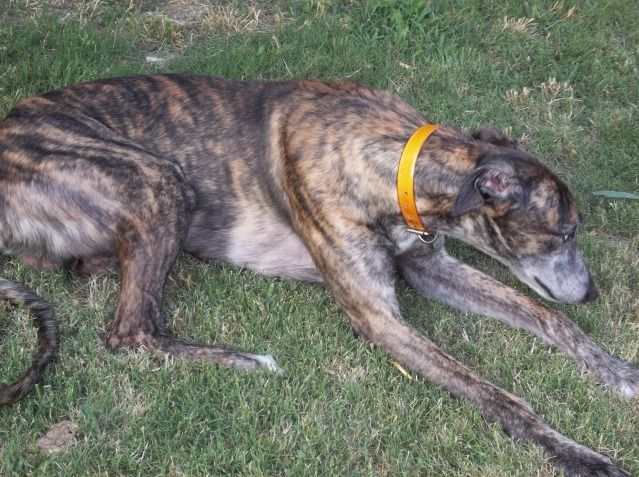 Bruiser is going to make them a wonderful pet, he is so sweet & so laid back and above all, CAT SAFE! He's only 2 yrs old.

Then last night Bruiser went to Cheryl's house for his trip to St Louis & in walks....Get R Done. I named him Dunn for my friend Donald "Duck" Dunn who passed away this week.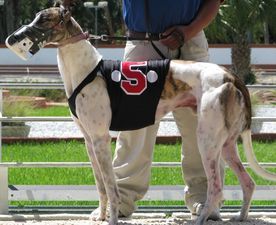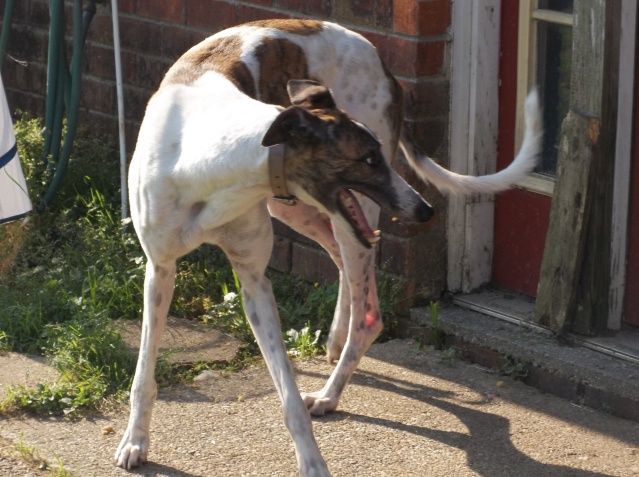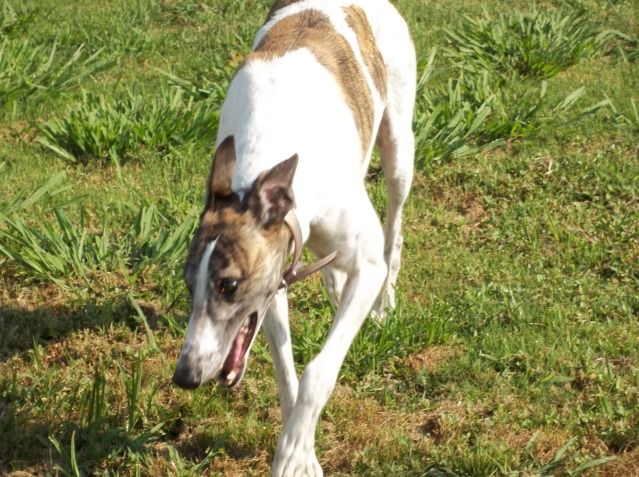 I remembered this guy racing at Southland a few months back, then he moved on to a Florida track. Sweet heart!!! I love his coloring. He keeps seeing his reflection in the window in the back yard....