I have been pitiful about posting about my fosters...I have two boys right now, they're brothers....Wylie & Wolfie (woofie). They're about 2 yrs old & they are hilarious. They have alittle bit of the same personalities, but Woofie is funnier.
Here's some pictures I've taken over the 2 months I've had them. By the way they're leaving today & going to another foster home while I get Ethan settled & then next Saturday they're moving to their new foster home in St Louis, the adopters are getting both of them.
Here's Wolfie, I call him Woofie. He seems to be younger (in minutes) than Wylie or maybe less mature. Very good hearted, so sweet & bounces when he wants something.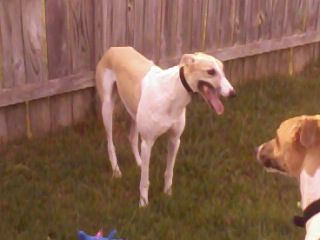 Wylie is kinda quieter, more mature & very pleasing. He likes attention but doesn't hound me for it like Woofie does.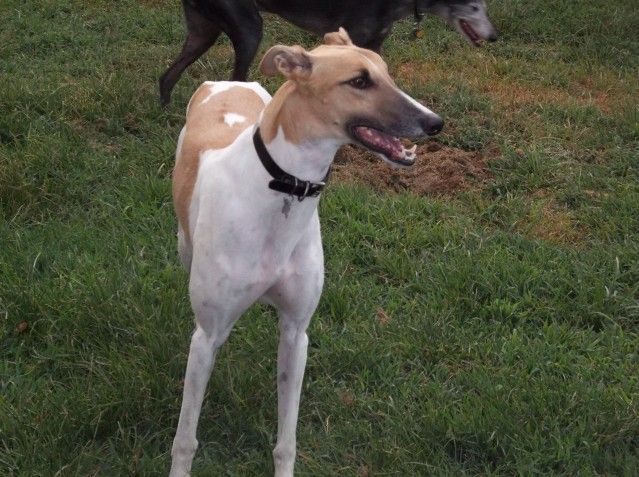 AND AND AND Here's my newest foster...a broodie. I've only had one other broodie & I only had her for a few days. This is Wizards Diamond, remember Danger? She is his momma. Sweet as all get out. She walked in & found a fluffy doggie bed & took it for her own.