Ohmygosh this is going to be my favorite thread. Let me go load up Photobucket oh oh oh & my Flickr.
Lets do this by age
Banker was born 4/11/97 so he's first...notice he has one of my shoes.


Gabby is next. This picture is cute because Gabby has 4 1/2 teeth & she's chowing down on a Dentastyx. Nothing stops that girl from eating.


Lets see next is Pipi-Francine. The girl loves water in any form, snow, rain, pools...I've never taken her to the beach maybe I'll do that this summer, but she loves water.


Jack is next...


And Smiley....



Then there are the racing dogs who will be coming home.
Thurles who is racing at Southland & I get to go watch him race, and help clean him up & cool him off every week. The young man in the picture with me, I don't know his name, but he inspects the dogs before the races & its so sweet, he pats on them several times during the inspection. I've never seen that done before. He's very courteous.


Ethan who is racing 700+ miles away in Iowa.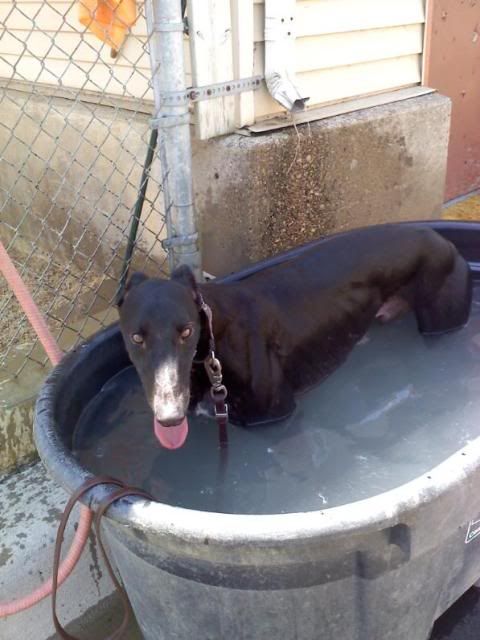 And of course Kandy Foster...she's such a wiggly worm, its hard to take pictures of her but I do have one or two.