Well June 19th, I lost Jack to old age. When I left for work that morning, he was fine. When I came home about 4:00, he had died. He had just turned 13 on June 1st.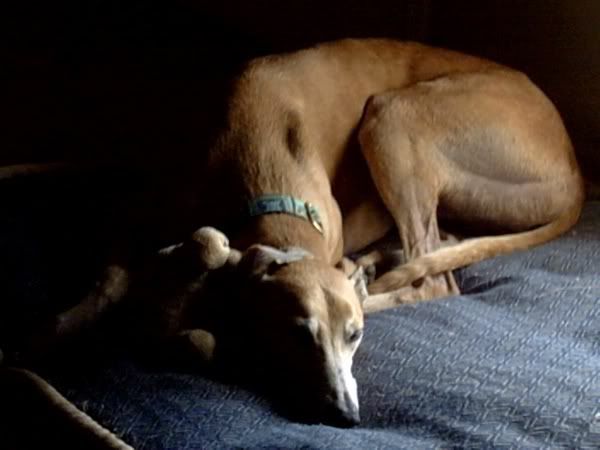 ON JUNE 1st, I picked up Jimmy. He had belonged to Erin Owen. Erin could no longer keep him due to having to move, and she asked me in an email & of course I said yes. It was quite fun how he was brought to me. My friends Wanda & Dennis Curry called Erin & because we were all going to St Louis for a greyhound festival, they secretly told Erin they would bring him to me. They told me, their neighbor Dennis was bringing him while going to a reunion with his family. When I got to the hotel, they said someone was waiting for me, something about a greyhound. I walked outside & there they all were, Dennis, Wanda & Jimmy! Handsome fellow!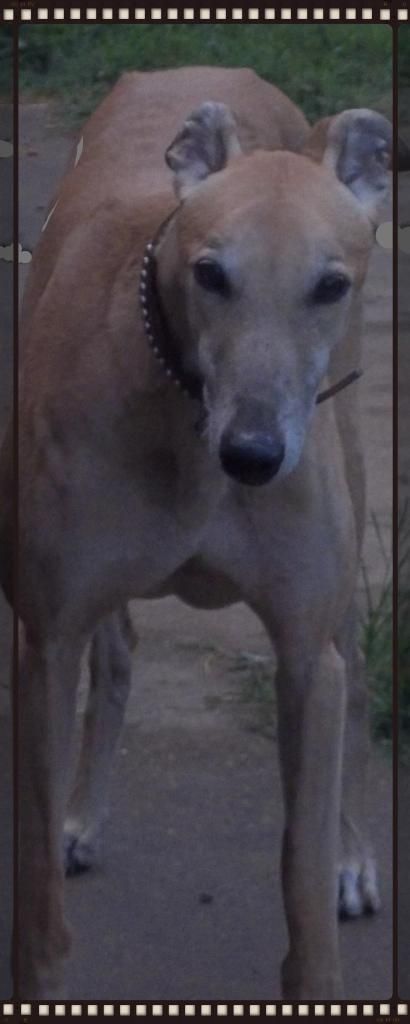 A week later, I was fostering 3 beauties. Estelle, Sunny & Sunny's momma Quibble. Cheryl, this friend of mine, told me Estelle couldn't be spayed, her heart is seriously damaged, she's going to have to go to someone savvy with greyhounds with special needs. Estelle was only 15 months old, she had fractured her neck as a puppy also. She quickly warmed my heart & I adopted her.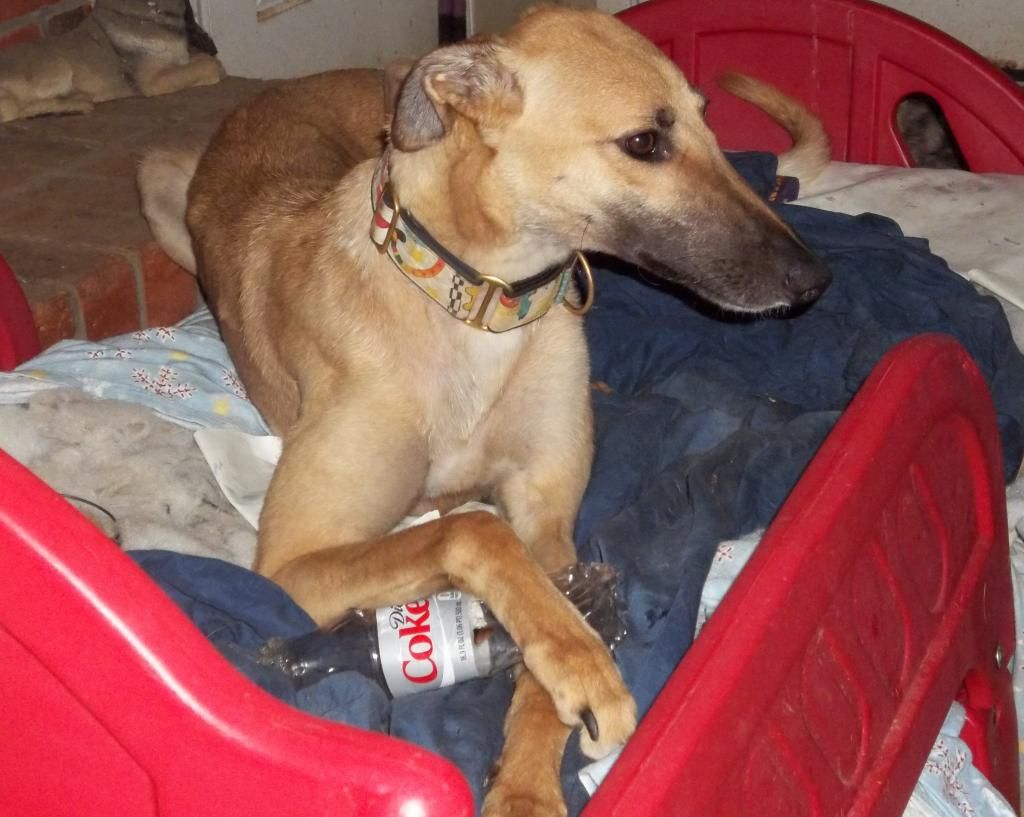 Well then....in September, I got a call regarding a foster girl. Helena...black female, just off the farm. I said Helena? As in Helena Hambone? OHMYGOSH! I had started following her last year & had mentioned a few times about pre-adopting her. She would be my black female. So once I fostered her at my house, she fit right in, cat safe, I adopted her.


I need a new siggie, ha ha ha
Oh Estelle update.
She's fine now. My vet, Dr Blackburn, has checked her just about every other month, her heart is beating perfectly clear now. I had mentioned to her breeder about this heart condition, she said maybe Estelle acquired a virus/infection around her heart. Without telling Dr B what the breeder said, he said he same thing.
He said that maybe she was out growing it. Regardless, she hasn't come in season, and I keep a close watch on that. I'll have her checked again when she turns 2 in January, then we'll do the spay.
She is in top condition now, except when she plays...her rear end goes faster than her front.
Thurles has gotten her outside several times at night & coached her at racing around the yard & grabbing her teddy as she runs by.
Let me just happen to post some pictures of that too.