My favorite thing to do, post pictures of my puppies. Here we go

My sweet girl Pipi-Francine, the only white greyhound I have ever owned.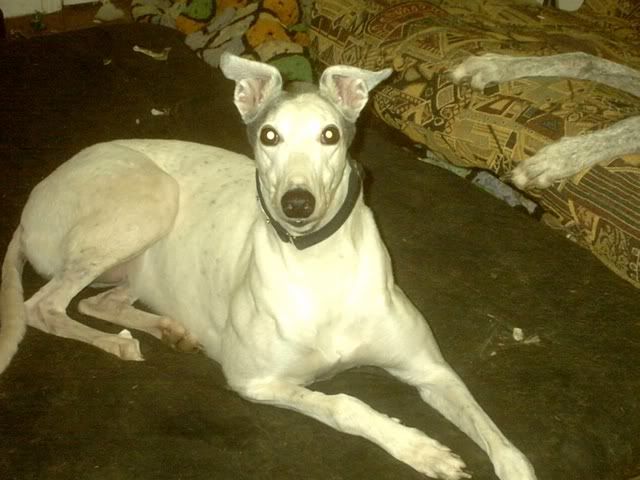 Then there's my ole girl Gabby. I have had her since 2002...she belonged to a good friend of mine who came upon hard times & I took her. Gabby is now 13 1/2 & has epilepsy but has been seizure free for a long time. Gabby has 4 1/2 teeth.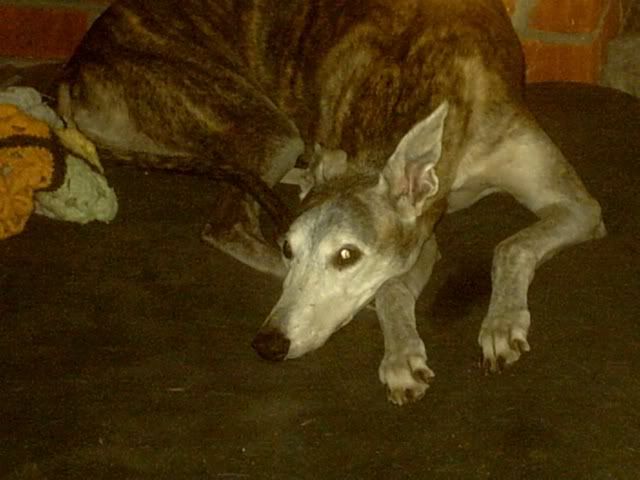 Banker is my other long timer, I got him before Gabby in 2002. He was adopted in Birmingham. Came to Memphis with his owner to find a job. No one would rent to her with a big dog so she walked from downtown Memphis to Southland which means she walked across one of the bridges that crosses the river. Banker went home with me that same afternoon.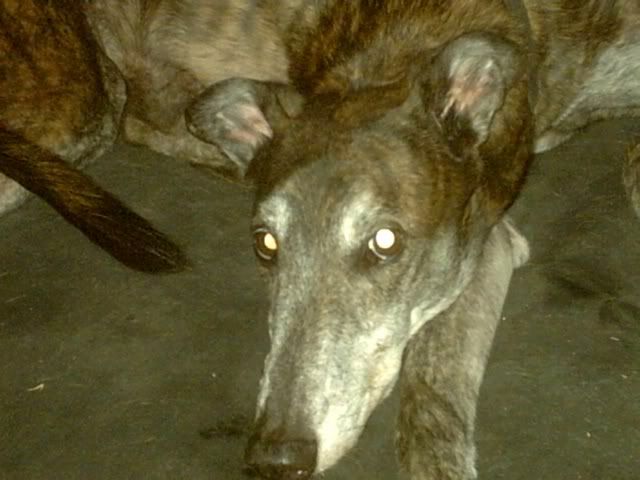 Jack...he's such a tough guy with the biggest heart & the twinklingest eyes ever. AND he's afraid of laminent floors. And he loves cats.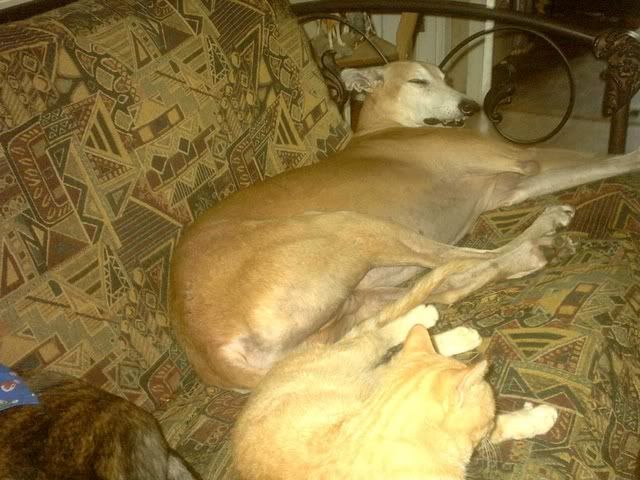 Smiley...oh my heart aches when I think of how much I love this boy. I haven't even had him a year & I feel like he's been a part of my life forever. As you all know I have a love for the black greyhound. My first was Bool who died of cancer, followed by Dear, who died of cancer, followed by Gogh who died of cancer. Each had a 4 letter name. Smiley has a 6 letter name & he is breaking that curse. But there's alittle bit of each one of them in Smiley. Smiley closed up the wound left when Gogh died.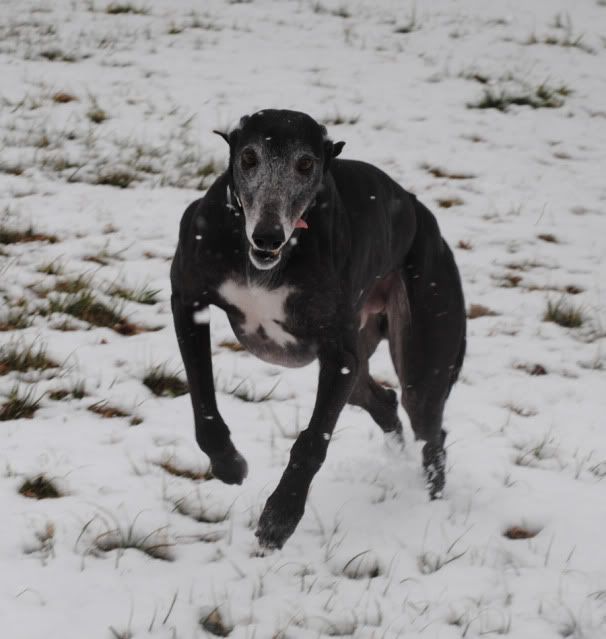 And then there are my two pre-adopts. Thurles who is 4 & is on the downside of his racing career. He will soon hit 200 races. I hope he's home with me by summer.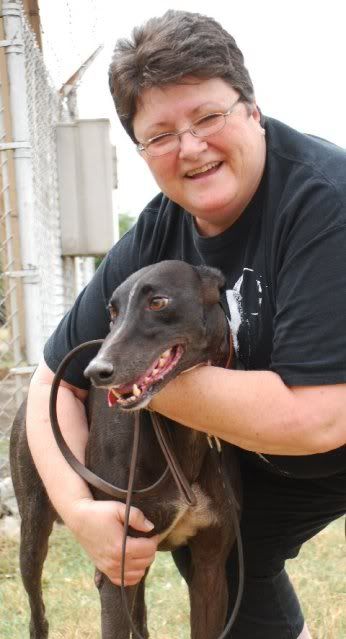 And then there's Ethan. I have been in love with that puppy since he was 3 months old. Just his name made my heart melt & w/out seeing any pictures of him, I told Erin I wanted him.