We have a nice COLD front here this morning. It really really feels like fall. I got up about 6:30 with the dogs & when I opened the door Thurles went running out, Ethan started out & felt the cold wind & stopped half way out. Smiley was like: You're kidding right? Jack had to go so he pushed by everyone. It was still dark out, but Thurles started running laps.
Here's some pictures I took Thursday.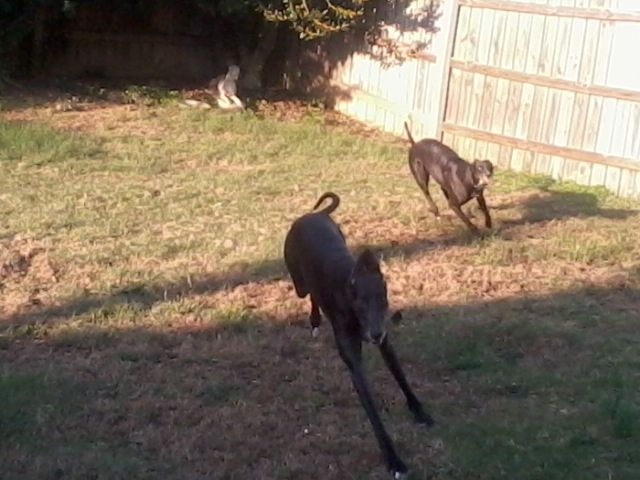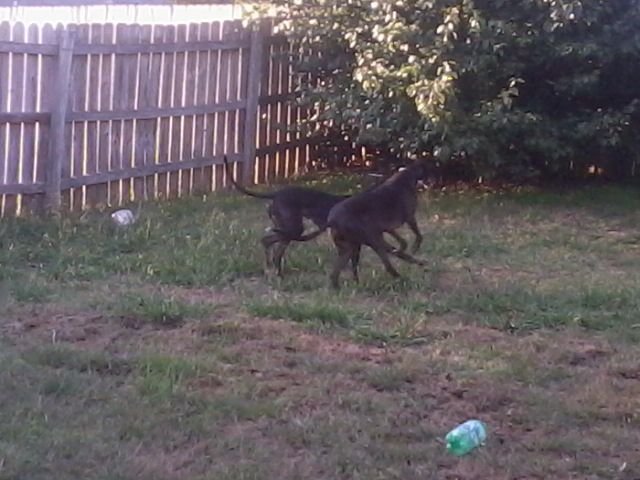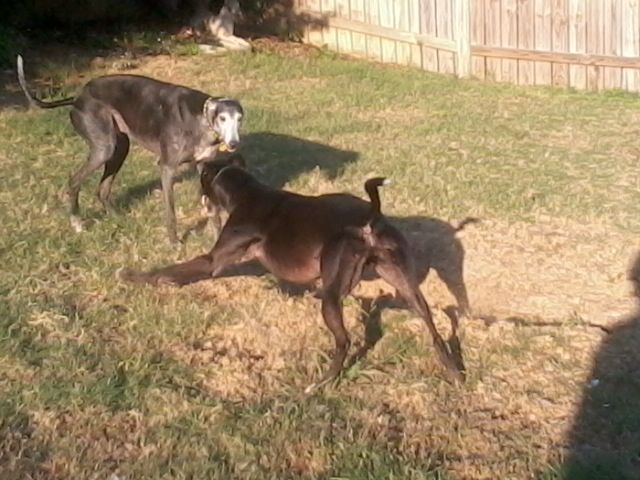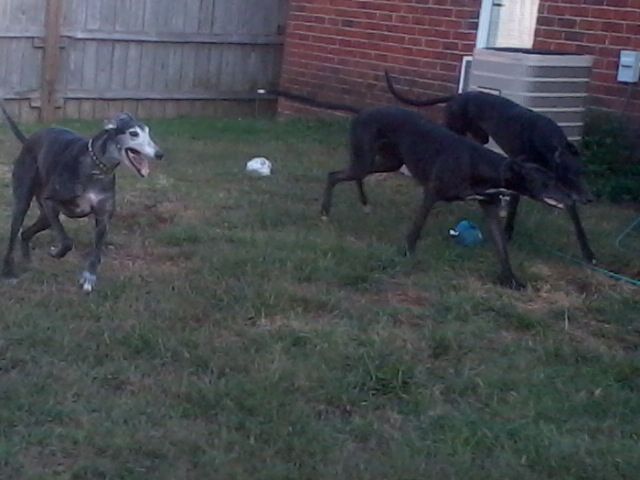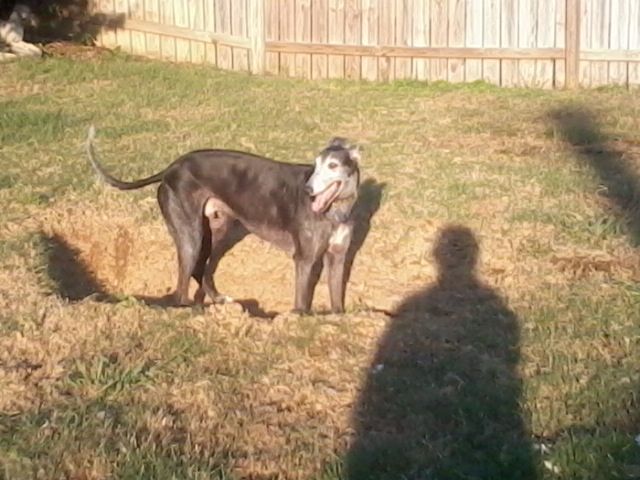 Could this puppy look any happier? Ethan has just slid right into place, it's as if he's been here since he was a baby.