Jack turned 11 in June, he's always been a tough ole dog, barks & growls at anyone who comes in the room, but yet the biggest baby of them all. They say people who are gruff & grouchy are the most sensitive. He's been really showing his age lately.
He doesn't do well on laminent floors, so I think that makes him tense up, then his arthritus makes it worse. Lately he's been spending most of his days on my bed, which is super fine with me. He's a good cuddler.
So this morning we had a super heavy frost, he came in shivering...so what does the momma do? Yep, I get out the Beryl coats. This time of year, they're not thundercoats, they're frosty coats. he he he
Check this out...I followed him all over the house trying to get a picture. Its alittle blurry.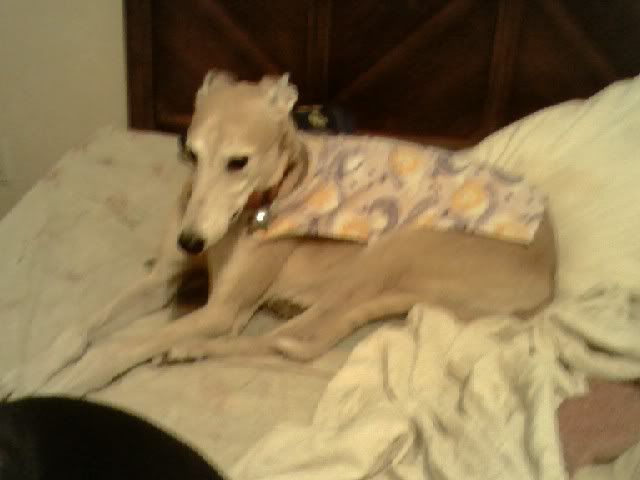 Then he's hinting to me that the house is still alittle chilly, he put his nose under the quilt.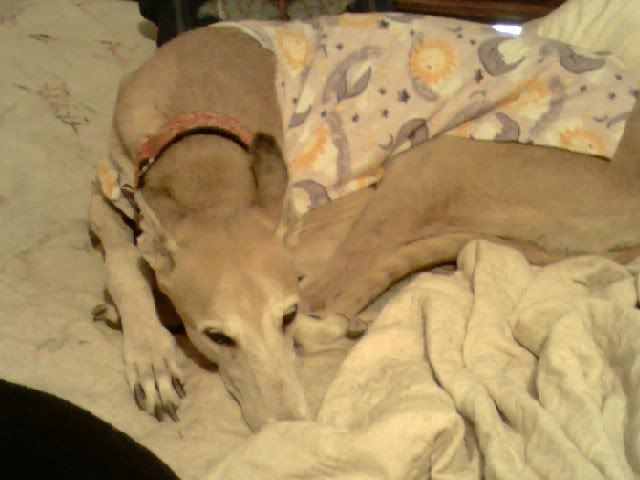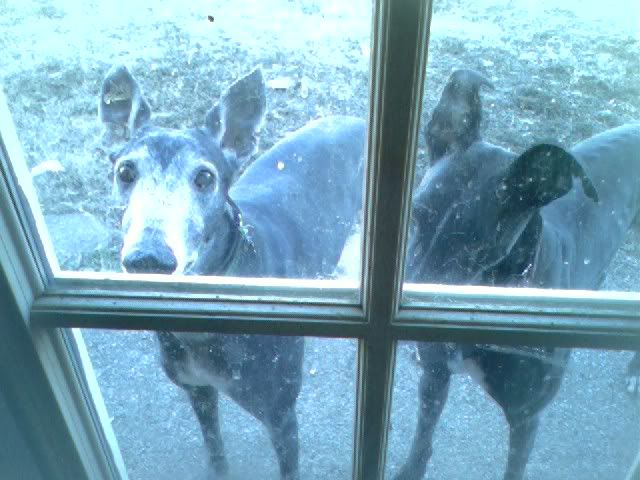 Thurles & Smiley like the cold weather. ViviAnn & Pipi prefer staying in doors with Jack. But when they're ready, they're ready to come in!!!