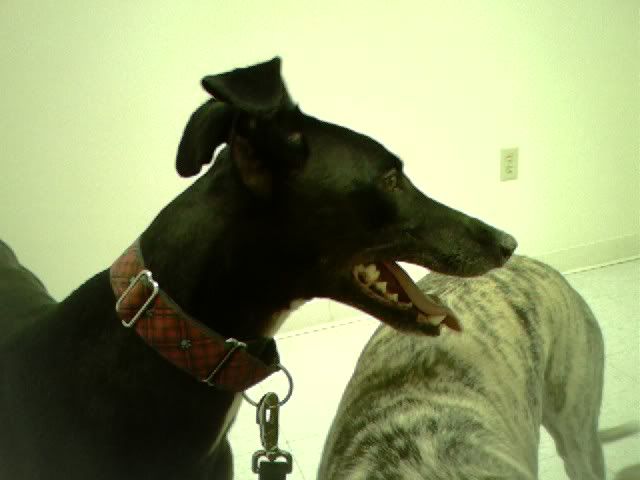 Thurles' left ear tattoo is very illegible, so I got him micro chipped today. We were laughing because my vet who has been a part of my life for 32 yrs was trying to figure out how to pronounce his name....Turtle? I said Thurles, its a city in Ireland! The whole litter was named for a city in Ireland.
Dr B checked him over really good, checked his surgery sites & said I got all the stitches out. Clipped his nails, listened to his heart.
The tech helping laughed, strange named, buffed body, tattoos & a body piercing...He's bad.
I tell ya, I'm going to get all my future pups chipped. As we were talking, very few people know about tattoos, but it seems lots of people, vets, animal control, shelters, know about micro-chip.