For the passed couple of months, well since December actually...me & the boys have joined a group of greyhounds & their owners & gone for walks. Then for 3 or 4 days, I can't walk, stand, breathe w/out arthritus pain. So yesterday we met at a private dog park at one of the grey owners' apartment complex. It was just perfect...not too big, not too small. Big enough that they could get a good run going, then stop & rest. We played for about an hour & 1/2. Here's some pictures that someone took.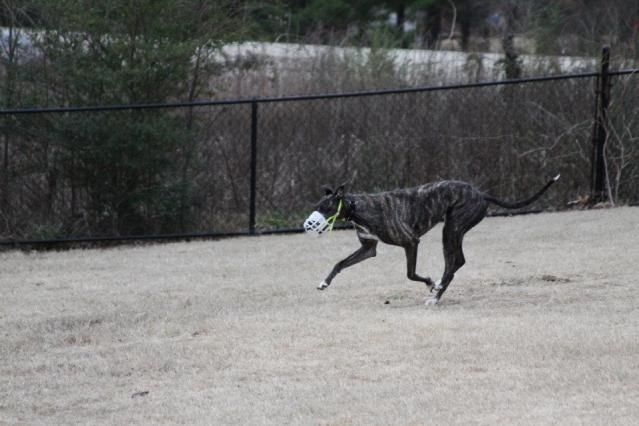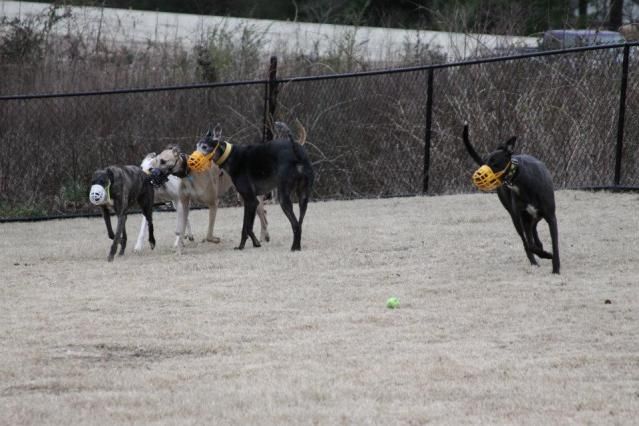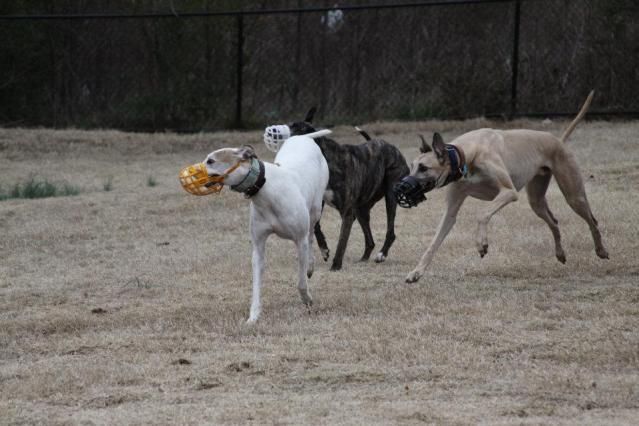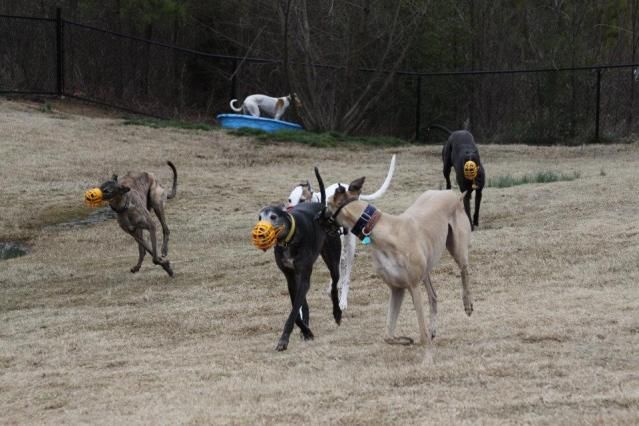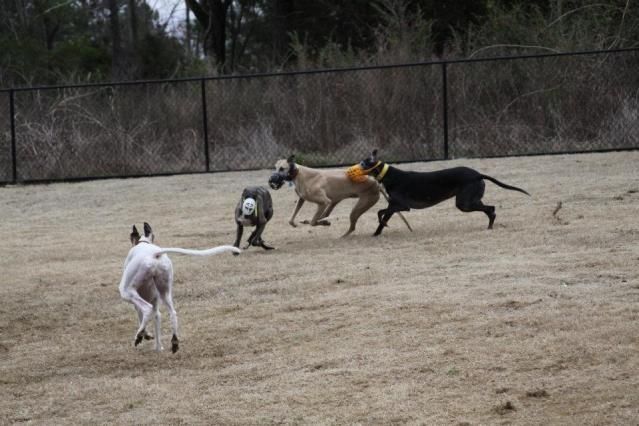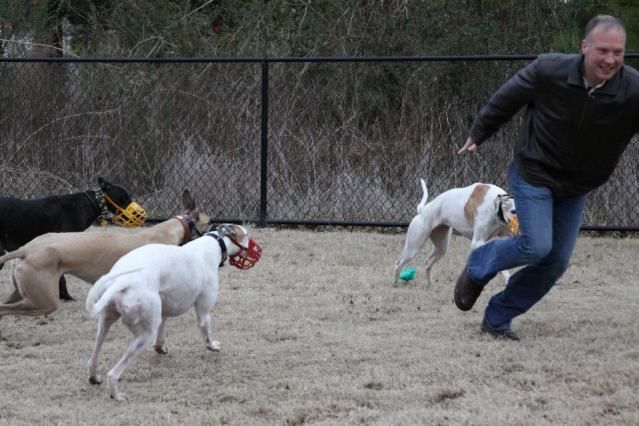 I love these sequences with Olive & Elmo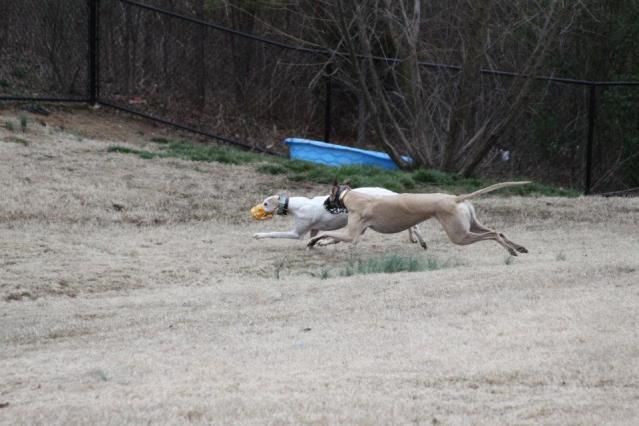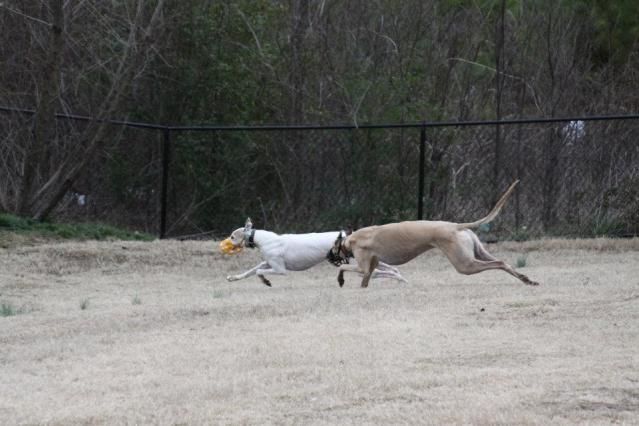 And then my sweet boys...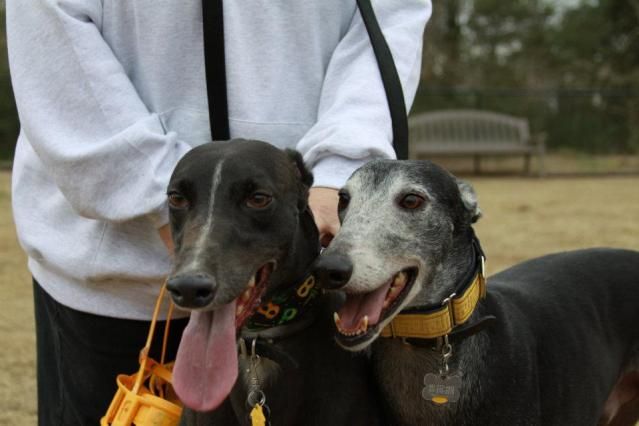 The really neat thing, the fawn with black ears/nose...he's a return. The people who had him kept him crated all the time, let him outside to go potty, brought him back in & he went back in his crate. They said he didn't like to be out of his crate. So the couple who's dog park we were at, they adopted him before Christmas. He loves going on walks, and as you can see totally enjoyed the fun run. He had not run in years...the people told them....but he looks pretty toned and he was having such a good time. His name is Elmo. He loves to play with a tennis ball.