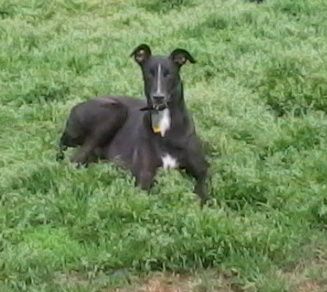 If I had a doggie door, this boy would be outside all the time. Everytime I let one of the other dogs outside, he goes also. This was taken Friday afternoon, he was just laying in the grass. I've had quite a few that loved just laying out there, sometimes in the sunshine, sometimes in the shade.
One dog I had named Racer, would lay out there for hours on a Sunday evening. Banker was the same way. I'll post some more pictures. Please post your pictures of doggies outside.
Stewey (Stewey of Ruckus) loved laying outside. His new family said that he spends alot of his time outside & so they do too.



ViviAnne (Vivian of Ruckus)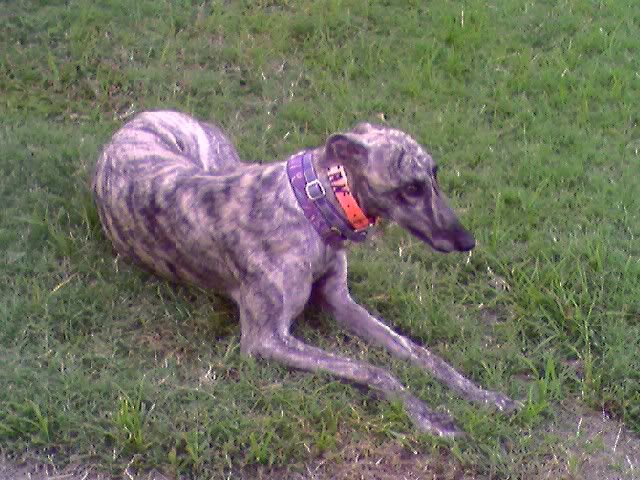 Smiley being found as a stray isn't too keen on staying outside alone, but he does lay down in the grass if I stay out there with him.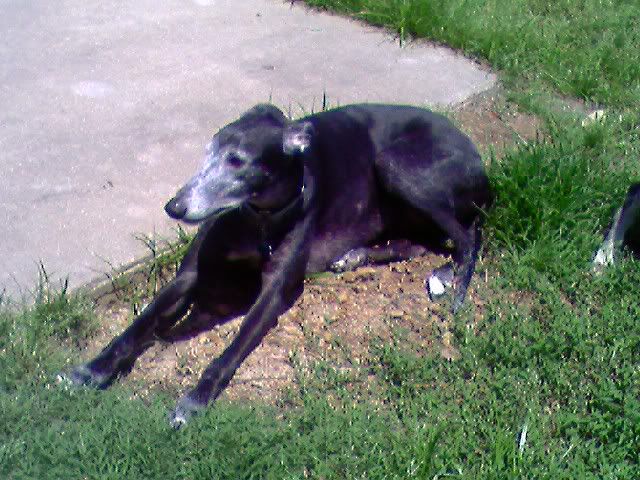 Pipi's idea of laying outside was inside her swimming pool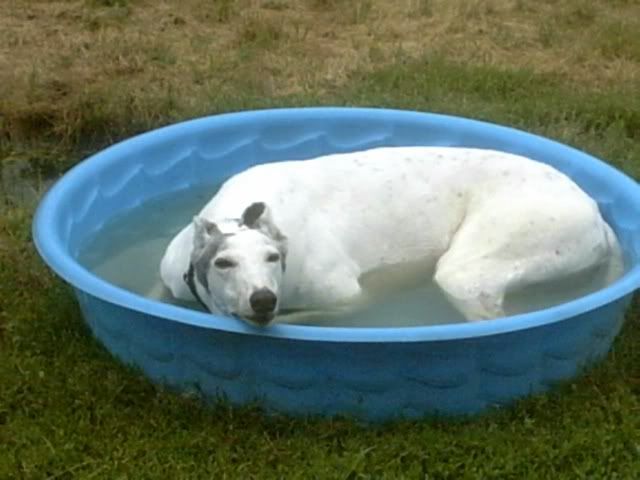 Racer loved just laying outside, usually is the far corner of the yard.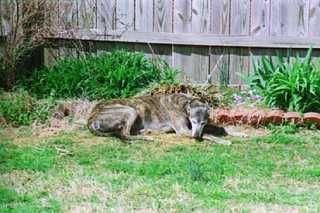 Snowy liked sitting in the yard...