Thats why I didn't get my norwegian elkhounds sheared, however I can understand shearing a racing greyhound, even at night down here in the south, its hot & humid. By June, the coat on Thurles will be at a normal length.
My elkhounds loved beng outsde all year long, they'd even lay in the snow & in the summer lay in the shade, but my greyhouds don't stay outside.
Now...as I say that, Thurles is laying outside in the cool air/warm sun.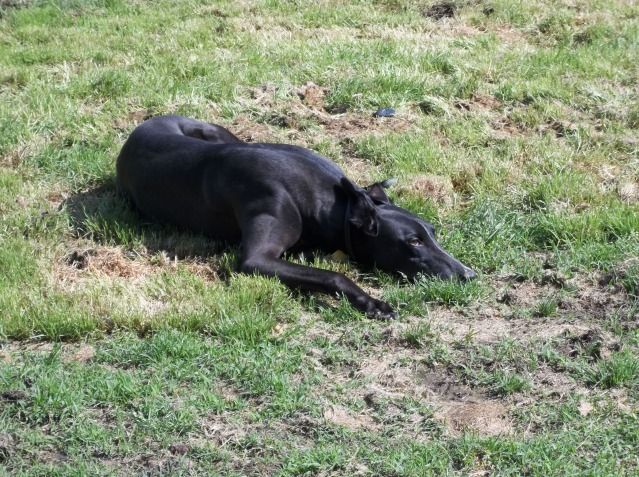 I was surprised that they sheared greyhounds. But I mentioned Pipi's hair...and one of the trainers said have her sheared. I asked the director of the adopion kennel & she said they do it to the dogs who have longer coats, that her husband would shear Pipi for me. So within about 2 weeks, her hair had grown back to the "normal" length, like everyone elses.
So when I met Thurles, his coat was so nice & smooth, that was in September 2010...then by late October, he was a fuzzy bunny.
Now I don't get Jack or Smiley sheared, they don't need it.