Jay Roberts who owns Sideline Warning, Rip Curtis & Constant Boogie asked me a few months ago if I'd like to pre-adopt his puppy Sideline Pass, who just happens to be black. Well it didn't take me 5 seconds to say Of course I would!
At the time Pass was about 8 months old. He sent me A picture. Jay's been out to see him a few times, but with puppy farms, especially in the summer, they do all their activities early in the mornings while its still cool outside, then the pups go in their igloos & keep cool the rest of the day. So I haven't gotten to visit him, but I've known Jay about 10 yrs & know he will let me know if anything goes wrong. In the meantime, he sent me some more pictures this morning. Pass is leaving in late October for training camp in Oklahoma.
Eight Months old: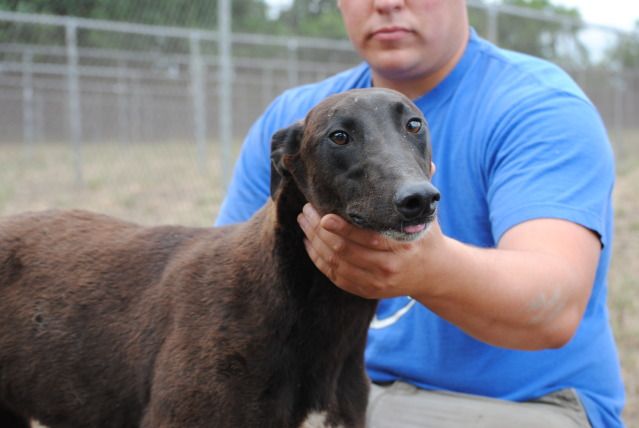 10 months old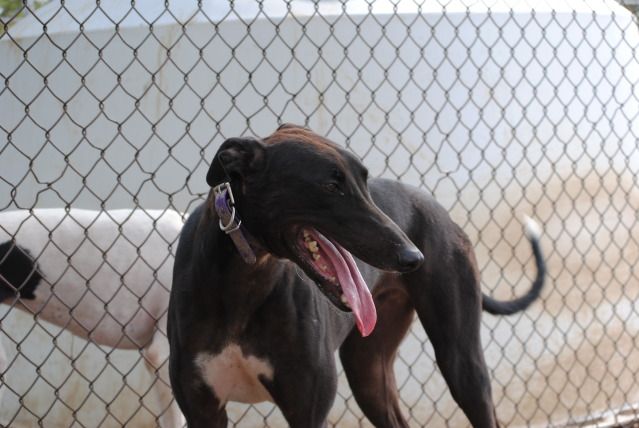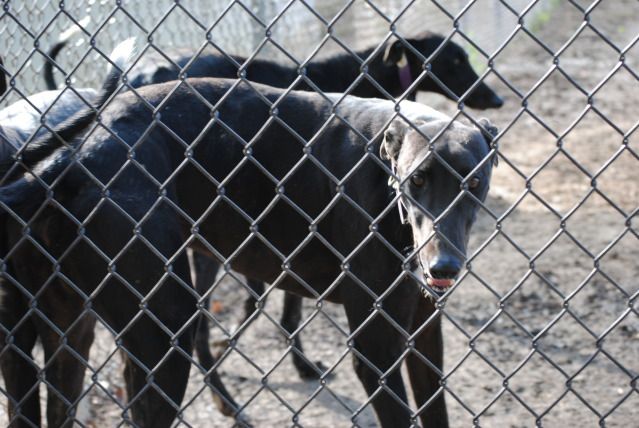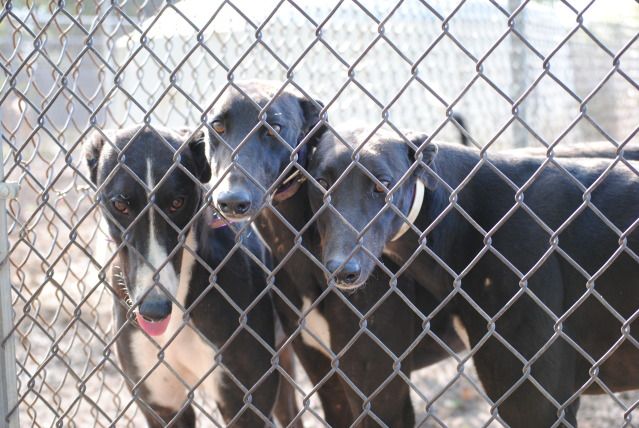 He's the one in the middle wearing purple.
Once he starts racing, D2P I'll get your to do like you did with Ethan. I'm hoping he has a Thurles racing career...we're planning on him racing at Southland & he'll be in Jeff Lovely's kennel.