We went to the MidSouth Greyhound Adoption Option reunion/gala on Saturday night. Even though I didn't adopt Thurles from MSGAO, he did race there and it's not about the group, it's about the hounds & raising money for them.
So I dressed him up in his new Blue Paw Designs collar, which was a gorgeous lavender rose print and he was THE best looking dog there. Here's a few pictures that were taken.

Walking the track, they do this every year so folks can walk the track with their racer, see inside the starting box & then down to the lure. That was Thurles' favorite thing until later.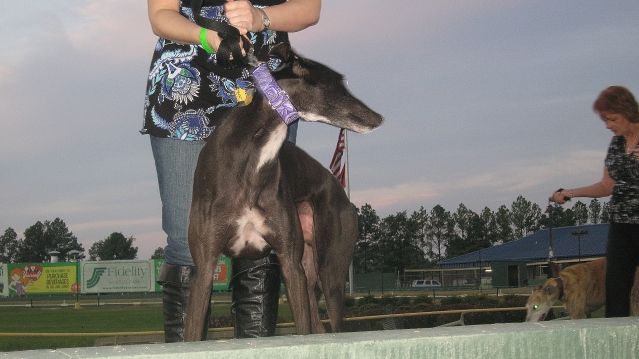 He poses so good.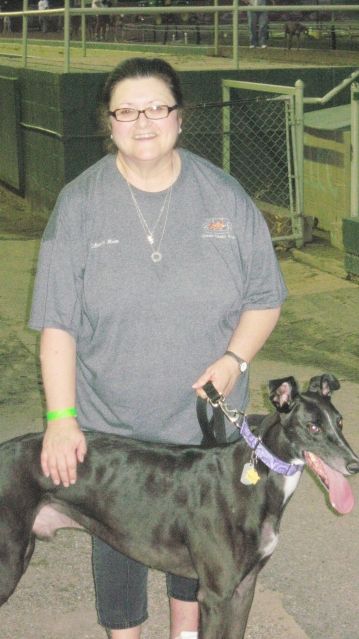 Then came his favorite thing.....nope, not eating....LINE DANCING!!!