Almost 2 weeks ago, Thurles, Ethan & Smiley ran out the back door side by side. I'm standing out in the yard a moment later & I see something on Thurles' side. So I called him over to wipe it off, thinking it's slobber.
Uh no...its a nice triangle shaped cut. Luckily skin only.
It took only 17 stitches....Dr B did cosmetic surgery on him. It'll leave a scar if he's sheared but otherwise when the hair grows back, he will hopefully not show.
So here's some pictures.
Too freaked out to take a picture of the cut itself, but here's the day after when he came home from surgery. It looks really bad.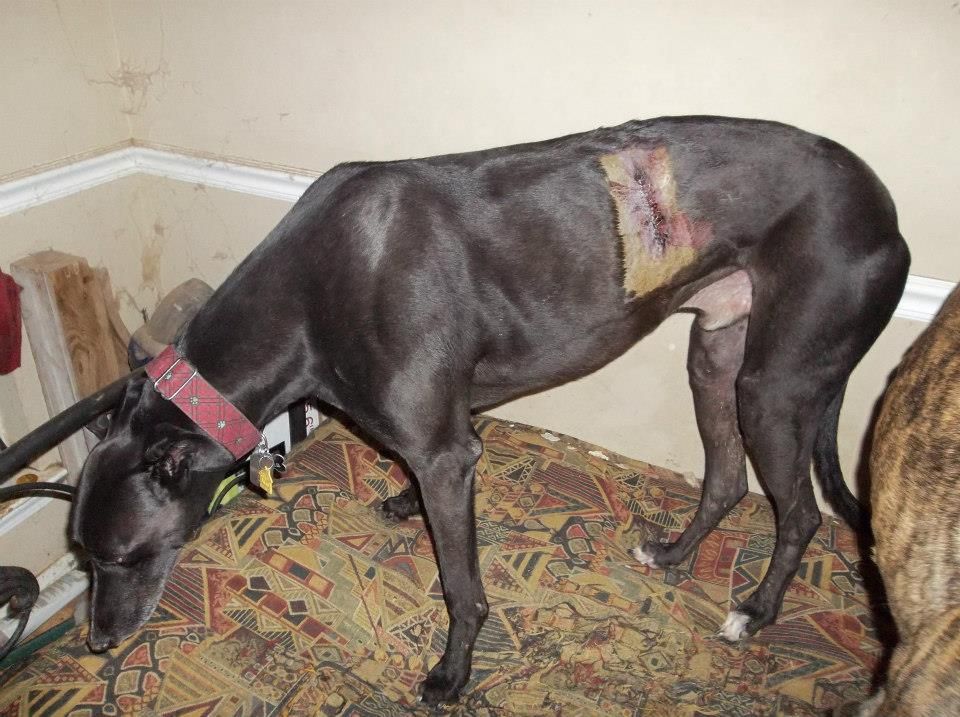 I actually think wearing the tee shirts helped keep it clean & kept him from bothering it. He did not lose one single stitch & didn't tear open the wound, which we were afraid he would. Dr B had to clip the skin & then pull it tight. So no running & he was crated (3 & 1/2 pieces of carpet in his crate) while I was not at home.
This was taken Wednesday night, see how dry & clean the wound sight is. Such a good boy: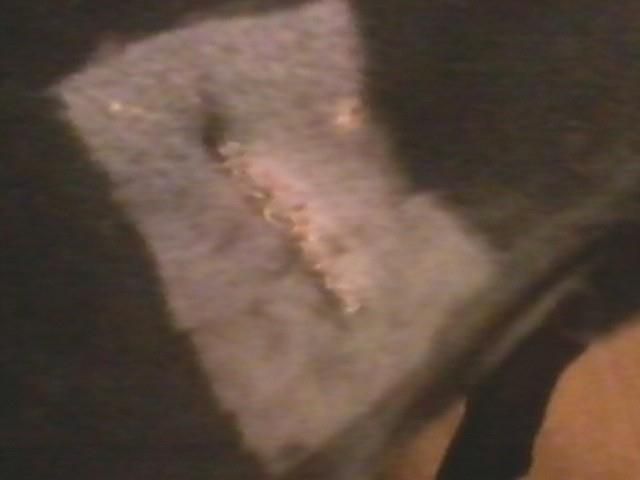 Wearing a tee shirt: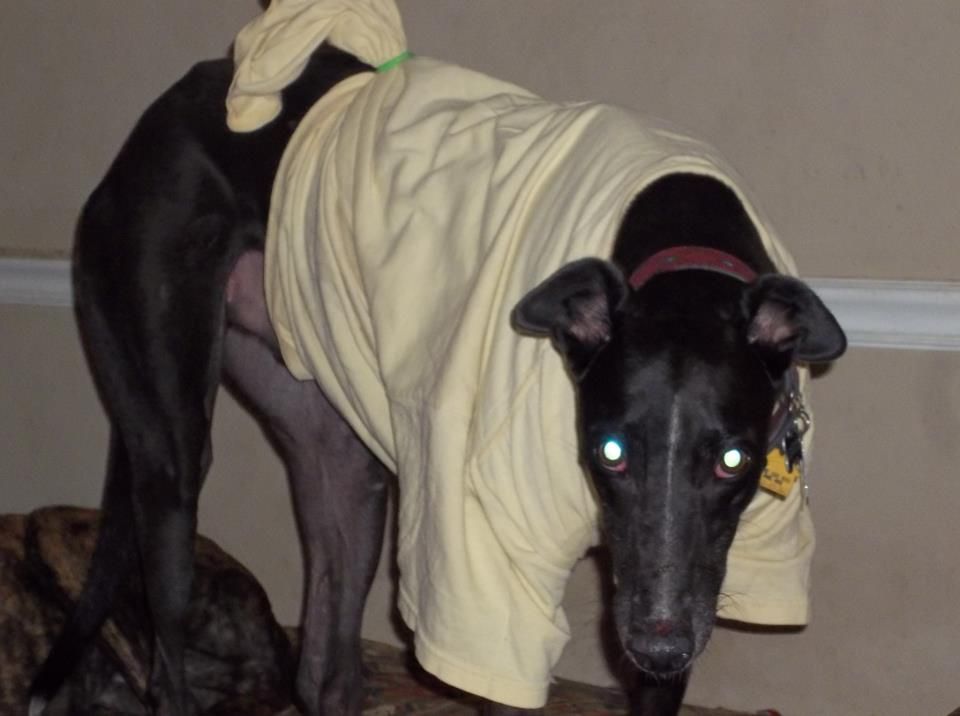 At the vet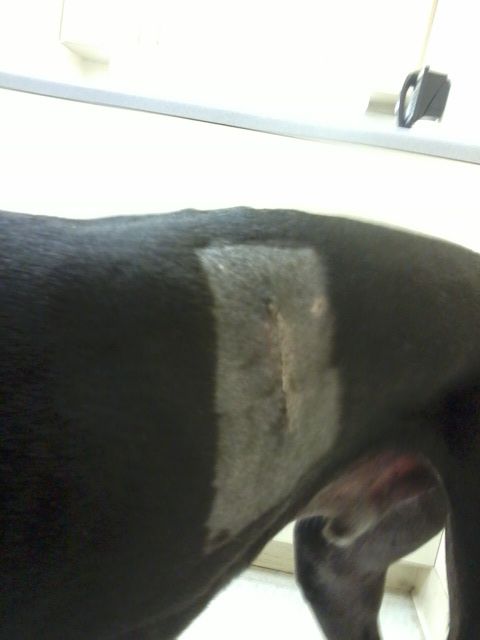 And happy to be going home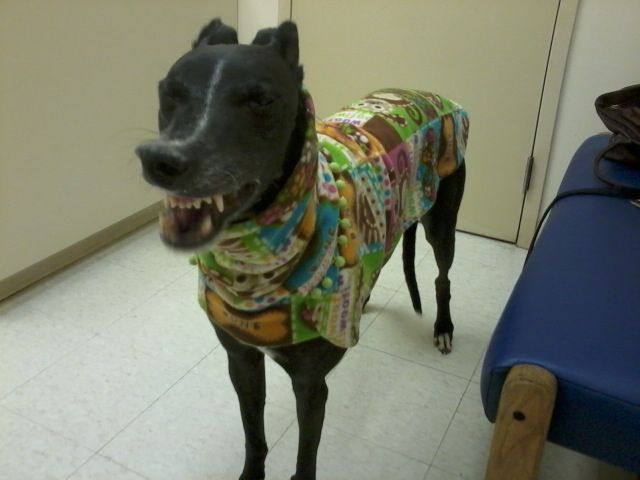 And this morning, stitch free & posing gentlemanly

]