We had rain all day Christmas day...slowly the snow storm started this way & about 3:30 this morning when I got up, there it was. So here's some pix!
Of all the dogs I thought would love the snow, Iowa bred & raced....Ethan has been outside twice since 3:30am. Poor WeHunt who was raised in upper Missouri has such a thin coat he started trembling & whimpering so I quickly got him back inside. Florida raced Angel said ya'll can have this stuff....where's my beaches & sunshine.
Smiley said firgitit!


Of course you know Thurles had to stop & pose: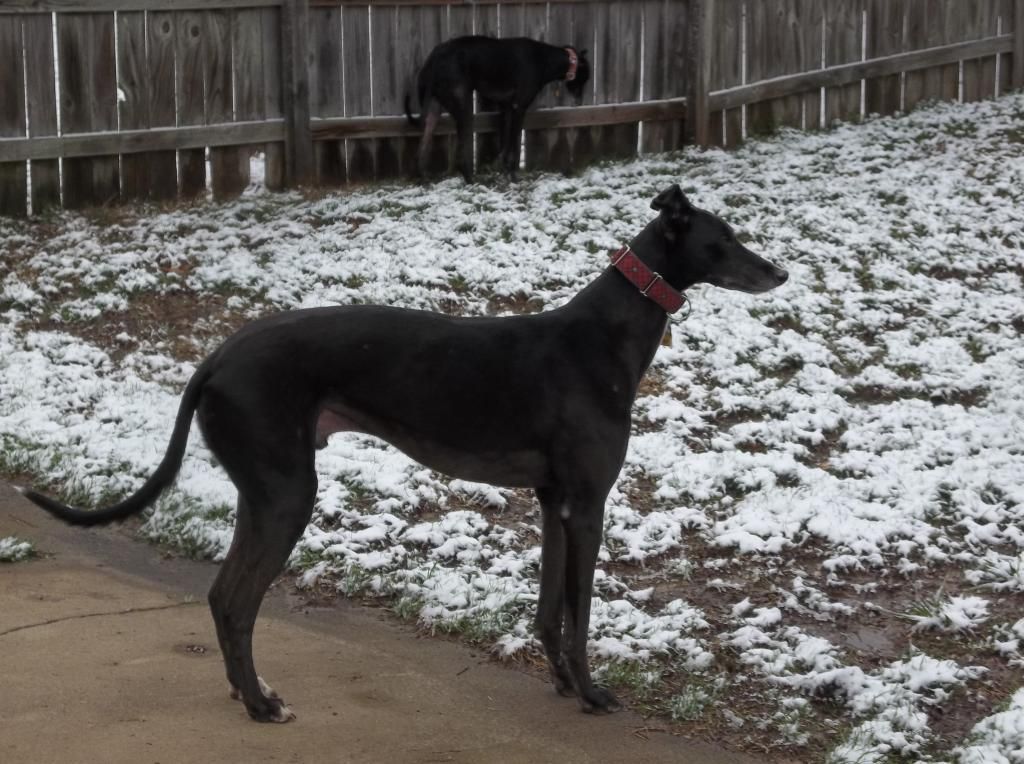 Ethan ran a couple of snow laps, throwing mud & snow on the patio as he ran by: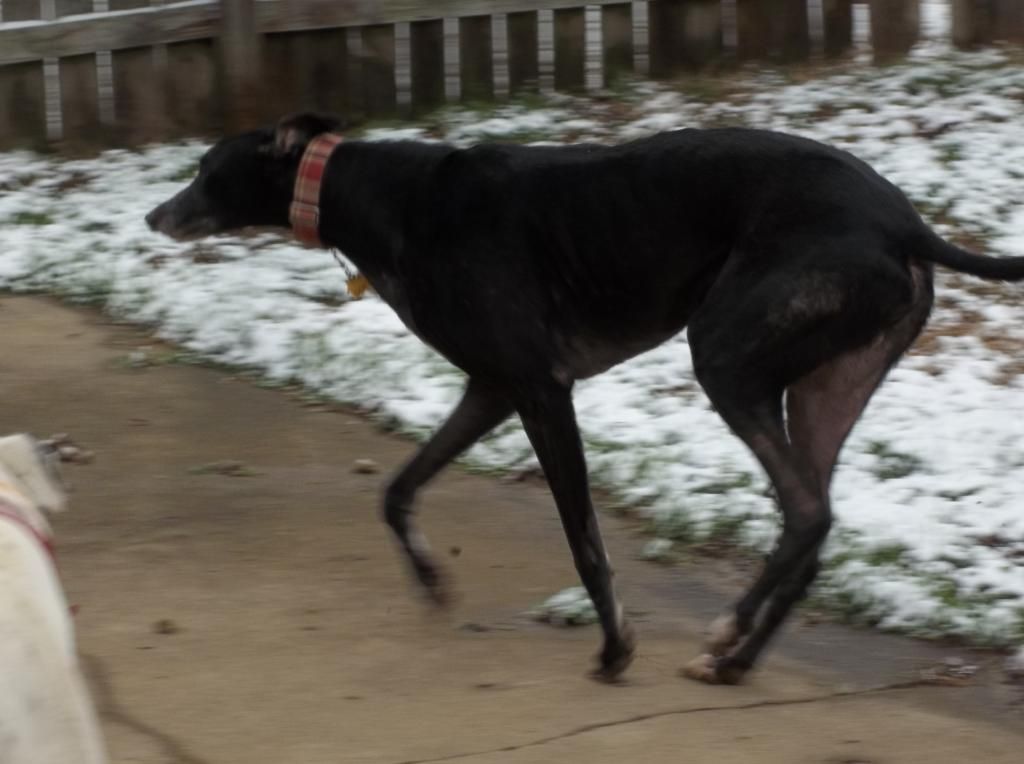 WeHunt, one of my fosters, his coat is soooo thin, he's gonna have to have jammies & a coat when he moves to Missouri & he was raised on a farm up there!