Wellllllll there's some very sneaky folks out there!!! ha ha ha

Great trip to St Louis on Saturday, got to the hotel & Wanda had told me the "guy" would meet us about 5:00. So about 4:45 the phone rings & the front desk says a greyhound is here. So we both (Martha went with me) jump up & run downstairs.
I looked around & didn't see "Dennis" the guy in the photo that was bringing Jim. So we go outside, no Dennis.
Suddenly I see someone waving and it took a few seconds to register, it was Dennis Curry. He & Wanda surprised me & brought Jim!!! So funny, I'm still laughing about it. They were going to surprise both me & Cheryl by telling us they couldn't come down & then showing up. Ironically and I believe God had a hand in this, they were the last folks I called to help with moving Jim. Wanda said it worked out perfect.
Jim is awesome! So snuggly, sweet, soooooooooo laid back & good natured. Here's some pix I took yesterday & I got one with Ethan, who happens to be Jim's 1/2 brother by Flying Penske!!!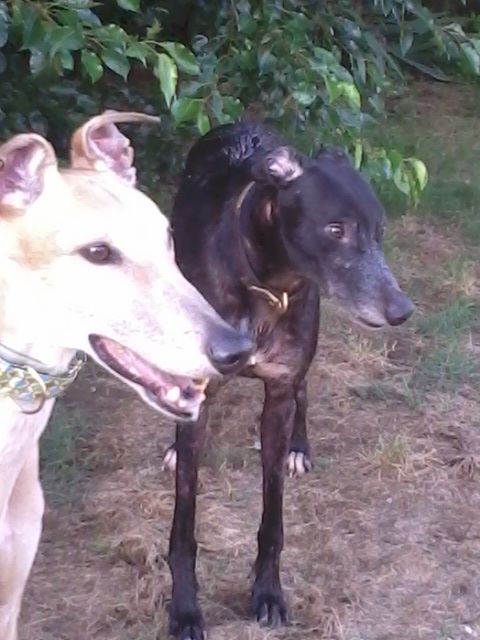 Jim & Smiley


Jim showing off his new collar