I cannot believe I haven't even introduced ya'll to Estelle.
Lil girl came to me a few months ago, she did not race, she was injured while playing with some other pups on the farm. She had gone thru chase the stuffy training, been tattooed and is even on Greyhound Data.
The breeder called Cheryl and said we have one that won't race due to her injury, so Cheryl was going to have her vetted, then she'd join Rescued Racers in St Louis. Well after her exam, it was found she had a bad heart murmur. No surgery, can't even have her teeth cleaned (they're snow white). Is going to need a home that will take special care of her.
I got her as a foster & fell in love, I know....she's not black, but her face is. She was 17 months old when I got her (she just had her 18th month birthday). After a few days, I told ResRac I'd keep her...they said, just keep her as a permanent foster. So here she is.
My vet Dr Blackburn said You'll be the best since you've already had one with this condition (my elkhound Sadie). Let her be a puppy, let her run, play...she'll know when to stop and she does. She just plops down where ever & naps.
Here's some pictures of her....she loves her kitty Fiona.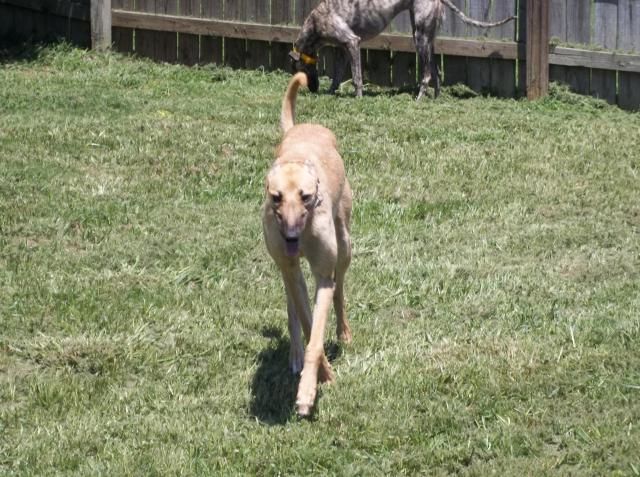 Love that black face!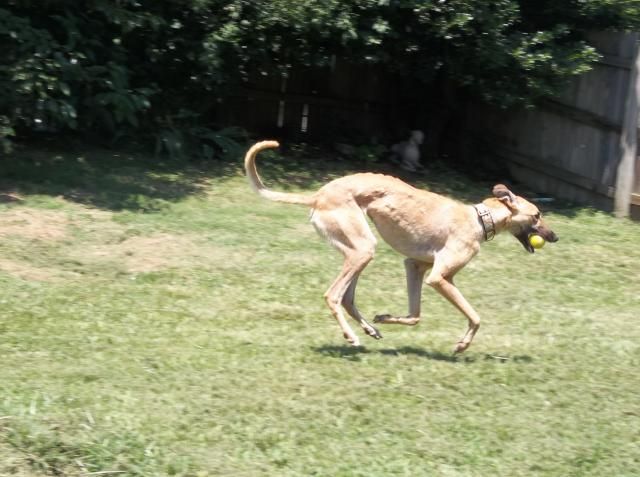 She loves stuffies & toys, plays mostly by herself, although Thurles gets out there with her & runs with her chasing behind him.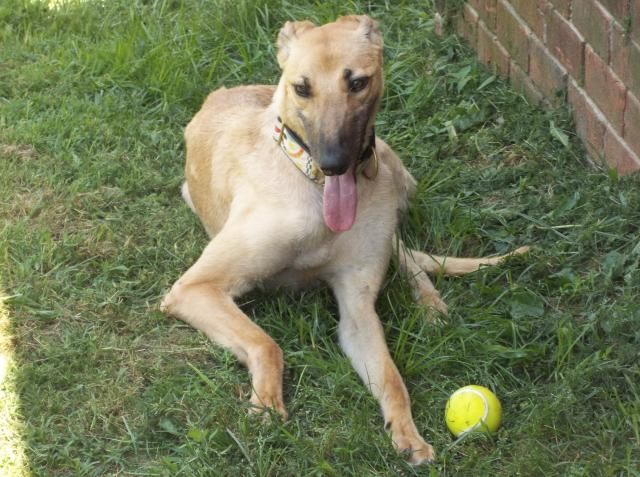 This is my favorite